Ipana's Siempre Playa development is currently under construction and will boast a large shopping mall, private residences and take up a 4 block area.
38th Street (known locally as Calle 38) is one of the most beautiful parts of downtown Playa del Carmen. The section between 5th Avenue and the beach contains the largest concentration of natural vegetation downtown central. Trees flank the street from both sides, forming a small canopy tunnel. Walking through it takes you past an assortment of restaurants and bars before reaching the beach. It is a zone that has a lot of character and yet is not too commercial.
Food

38th Street is home to many places where you can sit down, relax and order a variety of food and drinks. It's open at all hours of the day, from morning until late evening. You can start the day off at La Brioche with some coffee and pastries in the morning. Their patio is a great place to watch the people walk by on 5th Avenue. Afterwards, you can visit their neighbors at La Cueva del Chango for breakfast. There are numerous options for lunch, with international menus like Piolas, which specializes in pizza and Italian food. Or Milo's Greek restaurant, located just a few meter from the sea.
Drinks
When it's time to head out for the evening there are plentiful choices on 38th Street. Bronze- Gin & Beer Music Bar specializes in specialty gin tonics and features an assortment of gin-influenced cocktails, Michelandia and Club de la Cerveza are geared towards those who enjoy and prefer beer.
Real Estate
By far the biggest construction development currently underway in Playa del Carmen is Ipana's Siempre Playa project. This ambitious construction, which is currently underway, rests on an immense piece of land spanning from 38th to 34th Streets and from 10th Avenue to 15th Avenue. It combines a large shopping mall with its own visitors parking area and a series of residences available including Studio/Lofts (1bdrm), 2 bedroom apartments, 3 bedroom Penthouses with Solarium and private pool, on the opposite corner.
Residents of Siempre Playa will have access to a fitness center; spa; bar; a semi-Olympic size pool; underground parking; six elevators; green areas for residents, and a rooftop bar. The 256 condos have 1, 2 and 3 bedrooms units starting from $169, 847 USD that include a fully equipped kitchen, AC, ceiling fans, closets, and marble flooring.
Siempre Playa is expected to start delivering during the Fall of 2020, forever changing the landscape and image of 38th Street itself.
Contact us for more information on this Mid-town residential opportunity.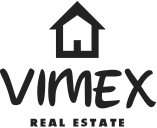 +52-984-803-3147   Playa del Carmen, Mexico   leads@vimexrealestate.com